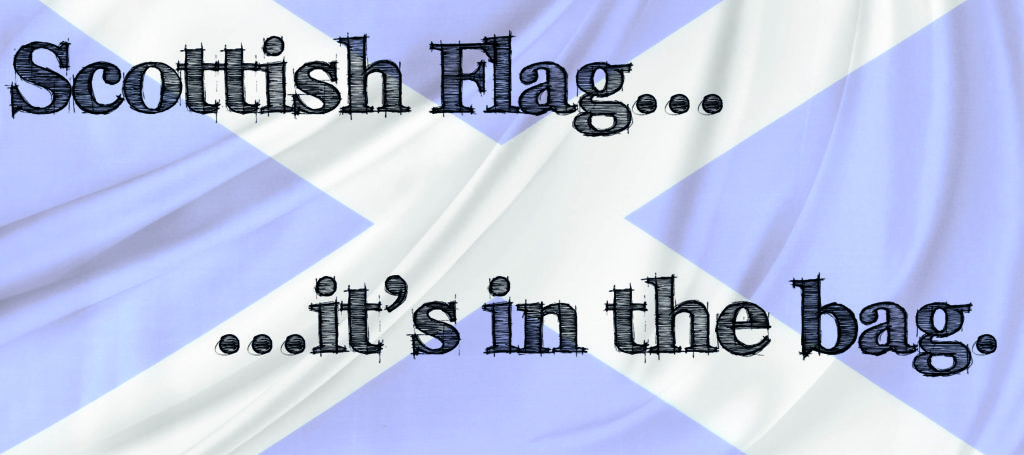 Food miles are one of the main contributions to carbon emissions for individuals – it's estimated that two thirds of our food in the UK is imported. It's easy to think of food in the supermarket as only ever having been there, but we have green beans in our supermarkets from Kenya, soft fruit from Spain, and soya beans from Asia – these have all traveled by air, sea, rail or road to get to us whilst still being fresh enough to eat.
Even eggs, which we'd think of as having to be local, may have traveled farther than you'd expect. Foodmiles.com have a handy calculator to see how far your food has traveled including for your eggs here. You can type in the code printed on your egg and find out how far it's traveled.
So, we're asking you to buy Scottish, where you can – look for that Scottish Flag before you put it in your bag.
We appreciate it's not always possible, and that sometimes it's hard to know what you can buy that's Scottish at any time of year. That's why we'll be publishing some simple recipes, using seasonal ingredients that are available in Lidl (our one local shop that sells vegetables), and levitra produced in Scotland.
You can find some of our recipes for eating seasonally on a budget here, or head on over to Eat Seasonably for some excellent resources about what's in season when.