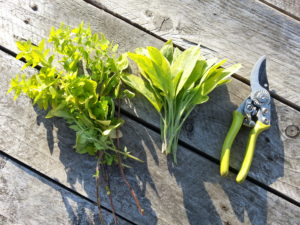 Our flagship site was developed in 2010 and has since grown and evolved into a thriving local hub for food growing, community composting and urban chicken keeping.
We grow a wide range of food plants from traditional tatties to edible flowers, herbs and fruit trees and everything is grown in raised beds, planters and repurposed containers. The garden continues to evolve as we work together on our Big Tweak permaculture redesign project with our growers and volunteers.
The food we grow is shared between our community gardeners, and used to make lovely shared meals at outdoor cookery sessions. We also use our own produce for events and workshops.
You can get involved by coming along to one of our many workshops and social gardening sessions that run throughout the spring, summer and autumn.