Outdoor Play and Learning Youth Worker
Sessional Pool – £12.50 per hour – No fixed hours
Location: Back Garden, Possilpark, and as required
Responsible to: Outdoor Play and Learning Manager, Project Manager and Board of Trustees
ABOUT THE POSTS
We are looking to add to our pool of sessional outdoor play and learning youth workers – Our session pool staff are called on to provide cover for core staff, or to support us facilitate additional weekend/school holiday play sessions. There are no fixed hours – sessions will be offered as and when we have work available.
Our outdoor play projects are based in Possilpark. We deliver sessions in our Natural Play area at The Back Garden or through outreach sessions in community green spaces and trips/excursions.
​
Sessional youth work staff will deliver play alongside our core outdoor play team. (Term Time) Play sessions are after school or over the weekend. With an increase in daytime, evening, and weekend sessions over the school holidays. Shifts vary between 3 -7 hours
Outdoor Play and learning is all about playing outdoors, but you will also find yourself involved in supporting children to cook and eat together at sessions, build fires, make dens, climb trees or use the nature around them to create art or design and build new playful structures. All post holders will be expected to respond interchangeably within roles while supporting each other to play to their strengths.
We are committed to taking positive action to create and maintain a diverse workforce which is representative of our local community. We would particularly welcome applications from suitably experienced Possilpark residents and the following under-represented candidate groups
Black and Minority Ethnic
LGBTQI+
To Apply: Please submit your CV plus a cover letter to mo@concretegarden.org.uk explaining why you would like to work in our play team, and how your skills and experience make you a great candidate for this role
This is a rolling recruitment – no closing date – applications can be submitted at any time. Selection will be via informal interview and practical play session (The children have a voice in who becomes a play worker)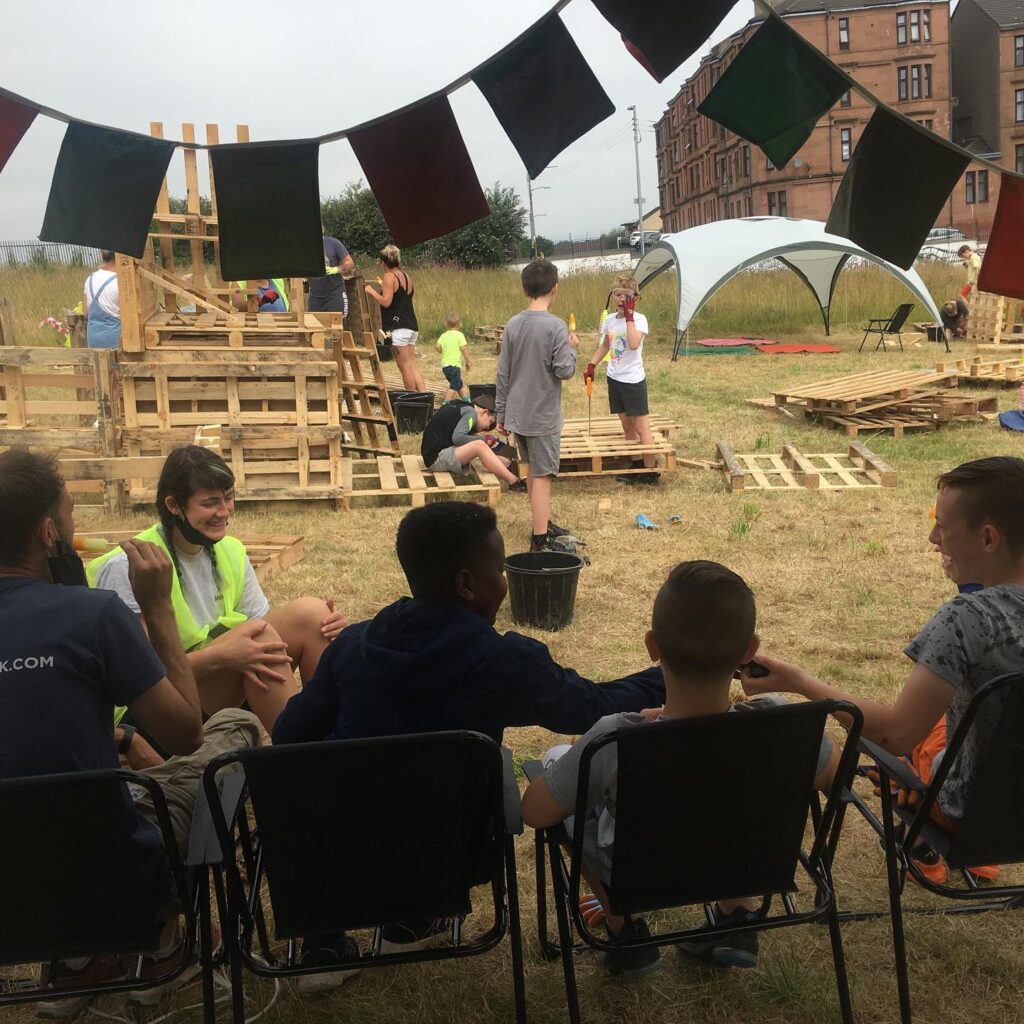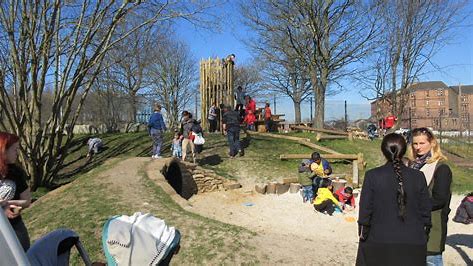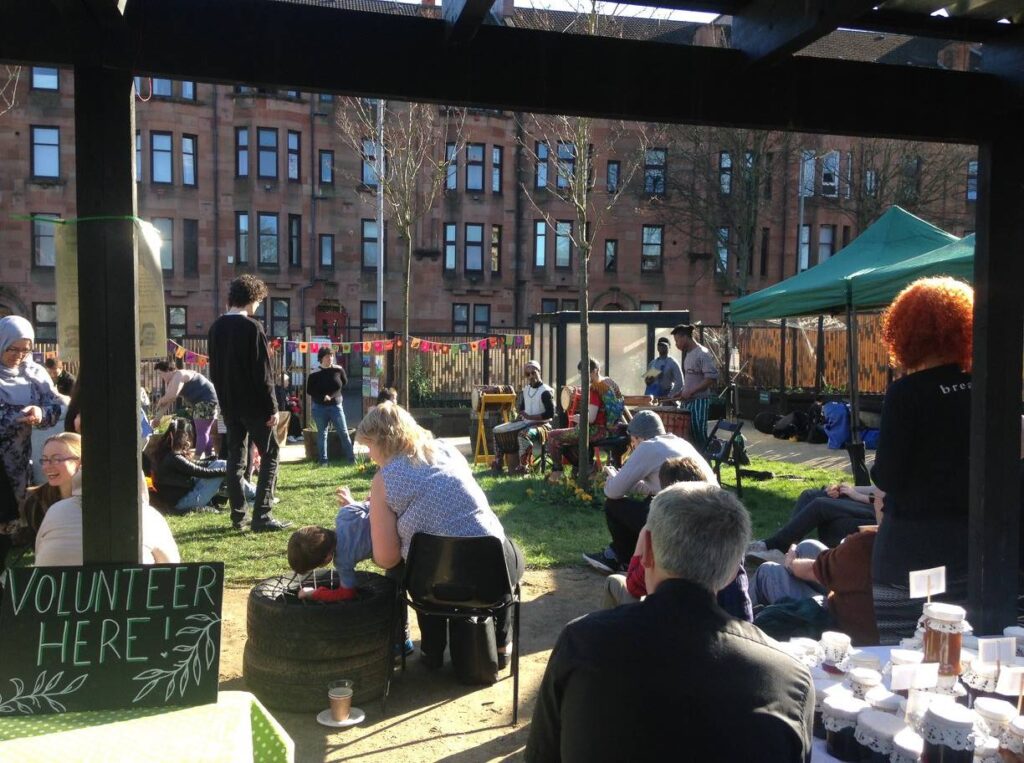 MAIN DUTIES AND RESPONSIBILITIES
Duties:
Be a trusted, caring, playful and positive adult role model
Be part of a team that creates and sustains a nurturing environment where all children can play freely, deeply and without sustained fear for their own safety
Be a welcoming, friendly, and reassuring presence for all visitors to site
Provide outdoor and/or online/virtual play opportunities all year round (on and off site)
Facilitate freely chosen and self-directed play opportunities
Encourage children to help plan and choose the kinds of activities that they would like to do enabling them to experiment and learn about themselves and the world around them while allowing them to experiment and take risks within the safety of the project
Encourage good behaviour and deal with any challenging behaviour in accordance with the projects policies and procedures
Encourage participation considering abilities, communication skills, and individual nature of children and young people
Always ensure non-discriminatory practices – in line with the Equal Opportunities policy
Planning, preparation and clearing up of activities/areas
Manage and maintain The Back Garden play area, ensuring health and safety of site and all those who use it.
To liaise with parents, carers, professionals, and partnership agencies
To support the development of youth leadership and volunteering
Be able to deliver first aid as and when required, or deal with other exceptional circumstances
To keep an on-going oversight for the well-being of all children visiting the site, and online during activities, upholding and reflecting the child protection policies, working and reporting any concerns, however small, to the child protection officer and filling out the appropriate forms
Ensure that everything that happens on site is in the best interests of the community of children on the playground. Be an advocate and champion for their needs, taking consistent and active steps to make sure the organisation is structured around them. Always be on the children's side and represent their interests at a board level
Ensure no child is exposed or exposes themselves to an unacceptable level of risk, using dynamic risk assessment. Keep risk assessments up to date, be primarily responsible for upholding the organizations Risk and Safety policy. Work with whoever is leading on-site maintenance and development.
Participate in and support the planning, coordination an implementation of inductions, training sessions or information days for staff recruitment, play sessions, youth volunteering, play volunteering.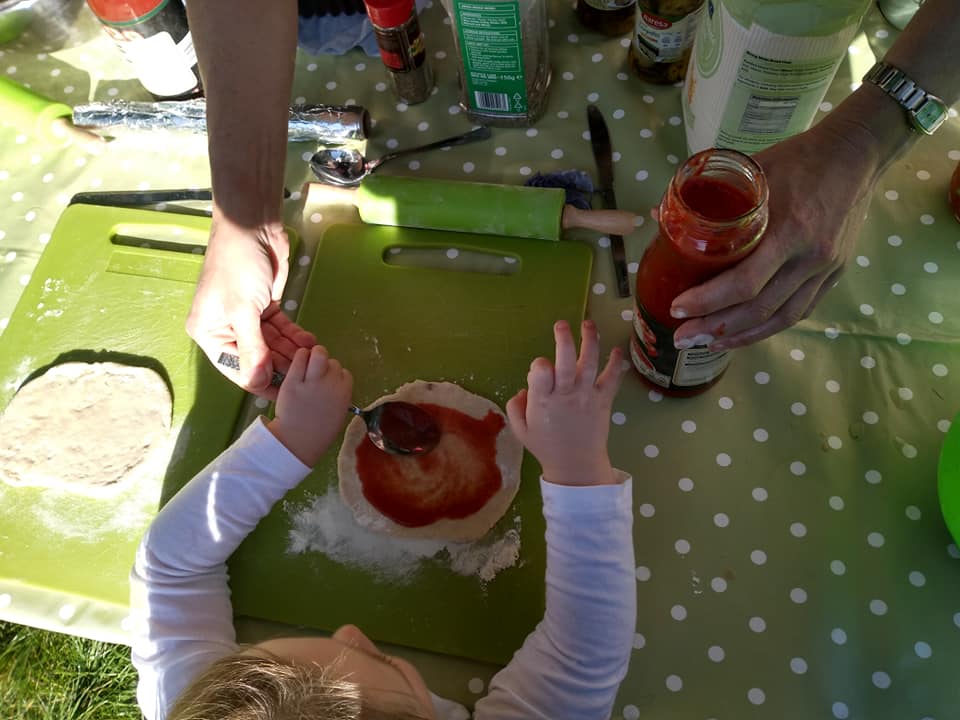 Administration/Procedures/ Support:
Contribute to the development of and actively ensure familiarity and adherence to the organisation's procedures/policies, conduction regular reviews of policies and procedures in relation to play.
To work with the OPLM to identify funding strategies, including the submission of funding applications, and securing income in kind and generating income through play
Develop, lead and support the evaluation of the service by maintaining register of attendance, consent and contribute to weekly monitoring and evaluation records and evidence gathering (statistics, observations, images, questionnaires, videos etc as appropriate)
Keeping up to date with and acting in accordance with supporting special health or dietary needs of children on register
Implement and maintain robust and accurate financial management, cash handling,
Attendance and contribution to staff meetings and training sessions as required
Keeping a log of, and reporting any issues on sessions to your line manager
Committing to regular supervision to promote personal development, and reflect on accountability for work
Free Play
Ensure all activities, play or games allow Children the freedom to develop the play, activity or game in any direction they want.
Food/Cookery:
Plan menu options with the children, source food and plan the cooking sessions (including relevant risk assessments), cook the meal on site with the children when possible
Plan, prepare and record online cooking sessions, source and ensure delivery of ingredients
Building/Woodworking
Support the children to build or create things using various tools, create new fun structures on site with the children, complete the relevant risk assessment for these activities
Support the children to learn about and contribute to maintenance of tools and equipment
Imaginative and creative play
Encouraging children to be able to imagine a different world through creative play, role play and freedom to bring the space to life with their imagination.
Developing their confidence through acting and performing their thoughts, ideas and feelings
PERSON SPECIFICATION
| | | |
| --- | --- | --- |
| | Essential | Desirable |
| Qualifications | Your attitude and experience are more important to us than your qualifications We just need you to be able to demonstrate a passion for play/youth work – and referenceable experience of working with children and young people | Basic first aid food hygiene [training can be arranged] Youth or Playwork qualification (gained or working towards) – e.g. SVQ2 in Playwork (or equivalent) |
| Knowledge or Experience | Experience of working with a wide range of children and ­young people (including areas like Possilpark)An understanding of the principles of play and the role of adultsAbility to teach and play lots of active and fun gamesAwareness of Child Protection guidelines and relevant legislation Excellent communication skills with children and adults Good team worker and able to use own initiativeAbility to work in partnership Awareness of dynamic risk benefit assessments Computing/IT skills and social media | Experience (paid or voluntary) in an organisation which works with vulnerable children.Understanding of monitoring and evaluation techniquesExperience of working with children with additional needs, disabilities, and challenging behaviourKnowledge of local areaExperience of consultation techniques with children Ability to advocate for children's rights and promote participation in decision-making.Experience and working knowledge of gardening and growing |
| Personal Skills | Adaptable to adapt to a varied workload Flexible approach to working hours Comfortable working outdoors in all weathers Be patient, tolerant and able to work in a team Be organised and efficient as well as flexible in his/her approach Be able to work within the ethos of the employing organisation Be full of fun and sparkle | |
| Other | A willingness to work unsociable hours (evenings and weekends) | |
| | PVG clearance and committed to Safeguarding children | |
.
.
.
Freelance Urban Grow Workers *CLOSED*
Closing Date: 9am Thursday 8th June
Interviews will be held at the Concrete Garden, 200 Balmore Road on Monday 12th June
Rate: £13.50 per hour
Days/Times:
Wednesday 10.30 – 3.30
Alternate Tuesdays 1.30 – 4.30
Plus occasional work for cover/events
Location: The Concrete Garden, The Back Garden, Possilpark
We are looking for someone to work from early July to the end of October, with a plan to recommence in March 2024 subject to funding.
We're open to hearing from applicants who are available for either or both days of work.
Position Summary
The freelance Urban Grow Worker/s will support our current Growing Well program, based across two community gardens, the Concrete Garden and the Back Garden. We work with our community to create spaces which enable people to come together to grow food, develop skills and confidence, make friends, cook and eat together and participate in a wide range of workshops and volunteering opportunities. In doing so, people are able to nourish themselves, their wellbeing and community.
Both gardens support individual and group plot-holders and run a seasonal program of social and therapeutic sessions, where people are supported to grow their own food, and meet and work alongside others on seasonal activities. The Growing Well program also includes Grow Your Own workshops, wellbeing workshops which support skills for wellbeing through simple, budget-friendly, self-care practices, as well as seasonal outdoor cookery, social activities, volunteer action days and taster sessions.
The Freelance Urban Grow Worker/s will co-facilitate our weekly Social Gardening session at the Back Garden and our fortnightly Volunteer Maintenance session at the Concrete Garden as well as occasionally support other activities and events if available.
We are committed to taking positive action to create and maintain a diverse workforce which is representative of our local community. We would particularly welcome applications from suitably experienced Possilpark residents and the following under-represented candidate groups
Black and Minority Ethnic
LGBTQI+
Main Duties and Responsibilities
Co-facilitate our weekly social gardening and volunteer maintenance sessions by:
Ensuring the the smooth running of the sessions including welcoming participants, organising refreshments etc., introducing new participants to the garden and the group.
Supporting participants to learn about food growing and gardening and take part in activities by providing appropriate support, demonstrations and practical advice so they get the most out of their time in the garden.
Managing health and safety throughout the sessions and practicing safe working. Ensuring that participants are advised of safe use of tools and materials, that PPE is worn when necessary and that any accidents are reported and recorded in the accident book.
Working to maintain a safe and welcoming environment by encouraging and supporting a positive and inclusive group dynamic.
Keeping the garden ordered and tidy and encouraging growers to assist in tidying up following their activities.
Support monitoring and evaluation of project outcomes by taking part in regular session debriefs/ reflection
Position Requirements
Experience in community based food growing or related projects
Experience working with a wide range of people/age groups
Experience delivering food growing/gardening workshops and activities
Experience with risk assessing and working safely in a garden environment
The ability to work both independently and within a team
A commitment and ability to practice with an inclusive, person-centered and participatory approach
An understanding of how community gardens and social and therapeutic horticulture fit within broader environmental and social justice work
Relevant horticulture experience
Good communication skills
The successful applicant will require public liability insurance as well as a new or up to date PVG Scheme Membership Statement (within 6 months) prior to commencing work. PVG scheme membership costs of up to £59 will be reimbursed as an expense. We will also require 2 referees- at least one should be from a relevant work or volunteering context.
To apply please send your CV and a brief cover letter outlining your relevant experience and why you feel you are a good fit for the role to paula@concretegarden.org.uk
For more information you can call us on 07515 410 365