December is the time to cook up some winter warmers with your root veggies! Root vegetables include carrots, parsnips, beets, celeriac plus many more and they are often a feature of traditional roast dinners! Most root vegetables are easily grown in the U.K so look out for that Scottish or British flag when doing your food shopping to save on those foodmiles. Unless you grew them yourself (like our garden grown carrots and beets below) in which case you know exactly how far they've traveled!
Here's a wee twist on the classic roast carrots and parsnips using panfrying with a honey glaze instead. Why not make your veggies stand out this Christmas dinner and remember to look for local ethically sourced Scottish honey too.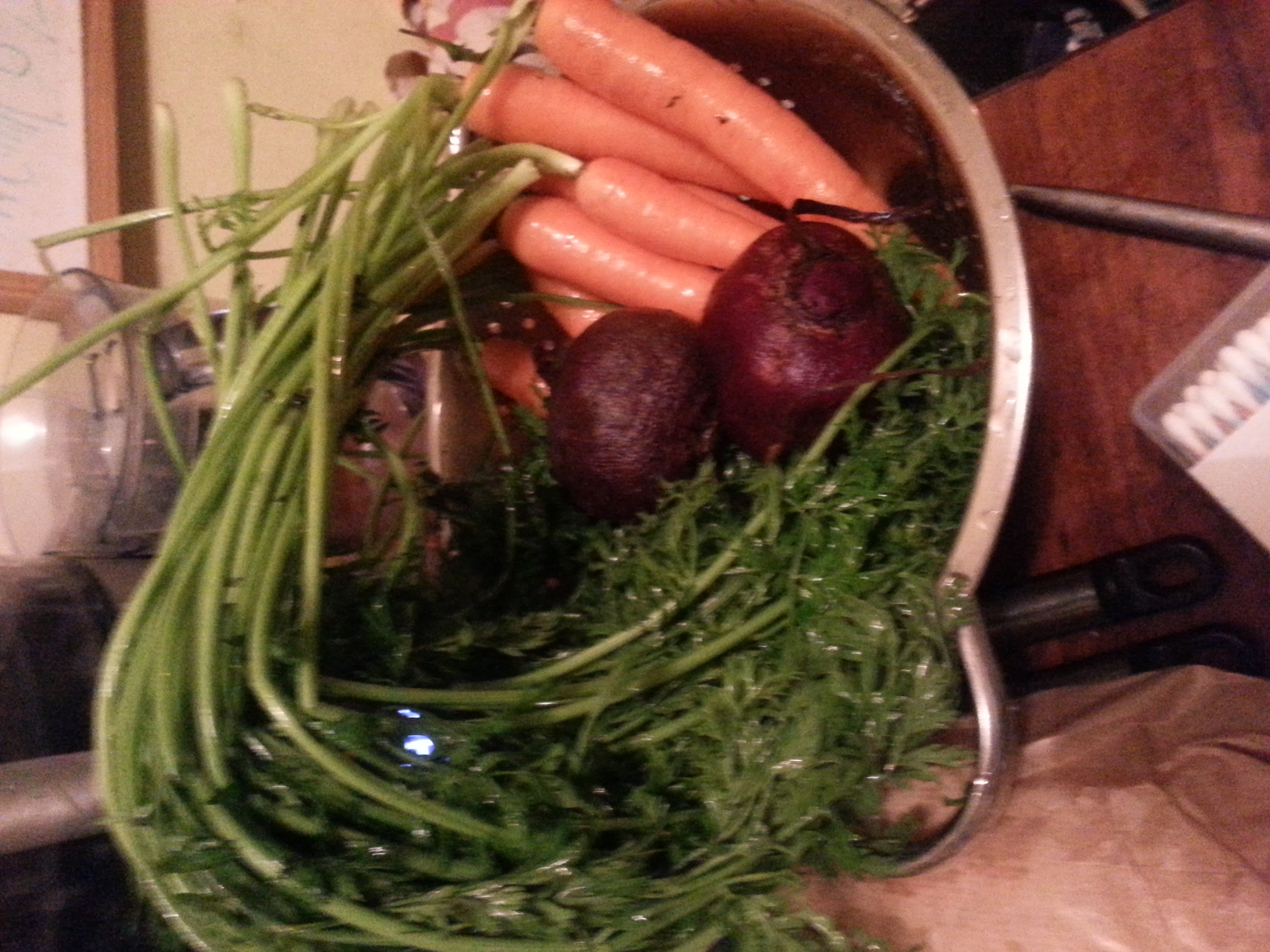 Ingredients:
(Serves 8)
500g parsnips
500g carrots
2–3 tbsp olive oil
Few thyme sprigs
1 cinnamon stick, broken in two
3 star anise
Sea salt and freshly ground black pepper
1–2 tbsp clear honey
Splash of water
Few knobs of butter
Peel and halve or quarter the parsnips and carrots so that the pieces are of a similar size.
Heat the olive oil in a large sauté pan, then add the carrots and parsnips and toss to coat in the oil. Add the thyme, cinnamon, star anise and some seasoning. You can substitute these with other herbs if you prefer.
Cook over a medium heat for 15–20 minutes, turning the vegetables frequently, until golden brown and almost cooked through.
Drizzle over the honey and cook until the vegetables start to caramelise. Deglaze the pan with the water and increase the heat. Cook for 2–3 minutes, until the liquid has evaporated

http://nosubhealth.com/product/proscar/

and the carrots and parsnips are cooked through.
Stir through a few knobs of butter to glaze.
Recipe Source: Gordon Ramsey's Honey Glazed Carrots and Parsips